Coaching
You're up to big things in this world. I'm here to help.

This is the true joy in life, the being used for a purpose recognized by yourself as a mighty one. – George Bernard Shaw
Your Legacy Called, It Wants You To Step Up
I've spent my entire life studying and teaching the blueprint and principles that transformational leaders – such as Gandhi & Dr. King – used to change the world and elevate human consciousness. And I use that knowledge to empower leaders of all kinds to find more purpose, maintain alignment to their values and true nature, and create more impact in the world around them.
The work we will do together focuses on 3 main areas:
Purpose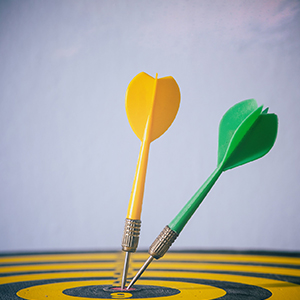 Clarify and unlock the power of purpose. Whether in your personal life or organization, purpose unlocks a power unavailable anywhere else.
Alignment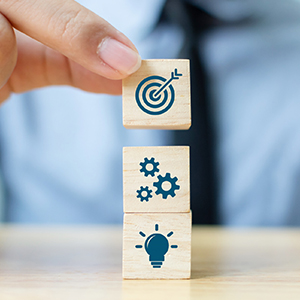 Being clear on your mission and values, how do you live aligned with your inner greatness, your true nature, even in the face of adversity, and stay connected to the source of your power?
Impact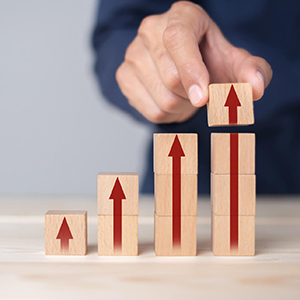 How do you build and organize the systems, teams, and processes to scale your impact and empower others to "be the change" in the world? If you build it, they will come.
Are we a match?
Watch this video to find out.
Purpose
Alignment
Impact
I work purpose-driven leaders, executives, coaches and entrepreneurs who want to create more meaning in their lives and more impact in their businesses, teams, organizations, and the world. 
Ready to Chat?
Book a discovery call to see
if I can help you get things done. 
When we dig in together, you'll come up with clarity, purpose, and power like you've never had before:
You'll have the tools to maintain your inner peace, regardless of what's going on around you
You'll have clarity of your purpose, vision, and outcomes, both personally and professionally.
You'll live aligned with your personal values and spiritual ideals, no more internal conflict or nagging that you're out of integrity
You'll have trust in your inner wisdom and be attuned to the intuitive nudges you know unlock your greatness
You will feel a resilience you've never know before, and pass that on to others in your world
You'll be in the drivers seat and empower your team to awaken their potential
You'll know that you left nothing on the table, and that you'll have filled the measure of your life's purpose
Are You Ready To Dig In?
I may have the tools and resources to support your mission… Let's talk and find out!
What Clients Are Saying About Working With Joseph Ranseth
"I had lost my vision… you got me re-inspired. Working with you was a game changer. You've up leveled my work in so many ways. My clients are benefiting tremendously! They are more committed and the program is more tailored to them."
"Joseph Ranseth is amazing. Within an hour, he helped me to find clarity on some very confusing and stressful issues that I had been having. He gave me solid direction from a business standpoint and, more importantly, reminded me to listen to the signals from my intuition, heart and spirit. He brought me to a profound place that got me centered and ready to move in the right direction with joy and purpose so that I can give my gifts the right way, as the Universe directs me, with no struggle or strain. Joseph Ranseth is a true treasure and an invaluable source of wisdom."
"Working with Joseph, I feel like I've got clarity that I did not have before, and that's an amazing thing.
He's the real deal. I have a huge respect for Joseph's authenticity and who he is. He's a real guy. He's not somebody who's going to tell you something because it sounds good or it's what you want to hear…he's gonna shoot straight."
"Joseph is one of my mentors."
"He bridges that gap between your dreams and the possibility for your dream. He bridges that gap between your fears and just the courage to go in for your dream.
There's no doubt in my mind that he has your best interest at heart. He's genuine. He's not hoping to get something in return for what he gives. I think that he is absolutely a rarity.
I would say Joseph Ranseth is a movement maker. I mean obviously that is his brand, he creates movements…but I mean that he creates internal movements in people. He has created a movement within me that challenges me to think, 'Why do I even want to do what I'm doing? Is it worth doing? What is the value of what I'm doing today?' He challenges me to think is it worth doing, even if I don't get the credit."
"My biggest challenge was my head getting in my way. That lack of confidence, lack of 'what in the world am I supposed to be doing?' Lack of clarity.
I had a lot of self doubt. I remember one of the conversations Joseph and I had, he just asked me these questions, and I'm just like, 'How do you know to ask these questions?' I don't know if I said that out loud, but he just had this way…like he already knew…he just has this intuition I feel to know what to ask to bring out the issue that needs solving. I have never met anyone like him who was able to do that. He helped me realize my own power and helped me really get in touch with who I am and what I'm supposed to be doing."
You're Ready To Create Change, I'm Here To Help
Let's hop on a call, with no pressure or expectation, and see if we are a good fit for coaching. Just fill out the form and we will be in touch.