Coaching
How do you embrace and live your purpose when you aren't even sure what it is? How do you express that purpose in a way that also gets others inspired, and has a lasting impact?
You have an inner yearning. There's a whisper inside of you telling you that's something more. That you're destined to have a bigger impact than you're having right now. You may not necessarily want to be Gandhi and liberate an entire nation, but you do want to do something meaningful. You want to inspire others to their own greatness, and you want to make your part of the world better.
But how?
How do you embrace and live your purpose when you aren't even sure what it is? How do you express that purpose in a way that also gets others inspired, and has a lasting impact? The great leaders throughout history that changed the world left us a blueprint. They each had the following things:
Are you ready to start a movement? Book an Impact Strategy Session with Joseph Ranseth
The Take Your Message To The World™ blueprint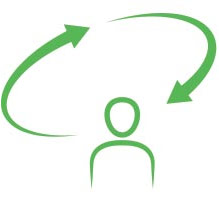 A Big Idea
Something that brings people together and unites them in something worth living for.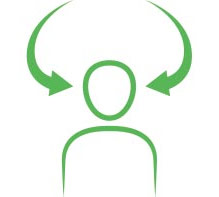 A Clear Message
Like Dr. King's "I have a dream" speech, it's something that people 'get' as soon as they hear it.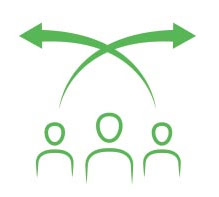 Evangelists
An army of advocates for the cause
We can all follow this same blueprint in our own vocations, our own personal missions, in our own back yards and leave a legacy worthy of our efforts. By working through the Take Your Message To The World blueprint™ you will follow their footsteps and:
Develop your own big idea
Infuse purpose into your actions, however menial they may currently feel
Get clear on the underlying principles that prove and support your Big Idea
Identify the values to live by that will enable you to fulfill your personal purpose
Craft a Clear Message that articulates exactly what you're up to
Create buy-in from those in your circle of influence and build an army of advocates
Build a framework and support system to keep your Purpose on track.
In short, you'll follow the same blueprint used by others to transform the course of history, but you'll put it into practical application in the way that only you can.
Here's what people are saying about Joseph Ranseth.
"I had lost my vision… you got me re-inspired. Working with you was a game changer. You've up leveled my work in so many ways. My clients are benefiting tremendously! They are more committed and the program is more tailored to them."
Jacqueline Green
"Joseph Ranseth is amazing. Within an hour, he helped me to find clarity on some very confusing and stressful issues that I had been having. He gave me solid direction from a business standpoint and, more importantly, reminded me to listen to the signals from my intuition, heart and spirit. He brought me to a profound place that got me centered and ready to move in the right direction with joy and purpose so that I can give my gifts the right way, as the Universe directs me, with no struggle or strain. Joseph Ranseth is a true treasure and an invaluable source of wisdom."
Giselle Toner
"Working with Joseph, I feel like I've got clarity that I did not have before, and that's an amazing thing.
He's the real deal. I have a huge respect for Joseph's authenticity and who he is. He's a real guy. He's not somebody who's going to tell you something because it sounds good or it's what you want to hear…he's gonna shoot straight."
John Richter
"Joseph is one of my mentors."
Kerry Ann Rockquemore
"He bridges that gap between your dreams and the possibility for your dream. He bridges that gap between your fears and just the courage to go in for your dream.
There's no doubt in my mind that he has your best interest at heart. He's genuine. He's not hoping to get something in return for what he gives. I think that he is absolutely a rarity.
I would say Joseph Ranseth is a movement maker. I mean obviously that is his brand, he creates movements…but I mean that he creates internal movements in people. He has created a movement within me that challenges me to think, 'Why do I even want to do what I'm doing? Is it worth doing? What is the value of what I'm doing today?' He challenges me to think is it worth doing, even if I don't get the credit."
Maria Keckler
"My biggest challenge was my head getting in my way. That lack of confidence, lack of 'what in the world am I supposed to be doing?' Lack of clarity.
I had a lot of self doubt. I remember one of the conversations Joseph and I had, he just asked me these questions, and I'm just like, 'How do you know to ask these questions?' I don't know if I said that out loud, but he just had this way…like he already knew…he just has this intuition I feel to know what to ask to bring out the issue that needs solving. I have never met anyone like him who was able to do that. He helped me realize my own power and helped me really get in touch with who I am and what I'm supposed to be doing."
Pamela Zimmer
Let's make change happen.
At the root of all transformation is connection. Many times that connection comes in the form of a relationship. If you'd like to see how Joseph can support you, reach out now and say hello.
Contact Joseph Now