Meet Joseph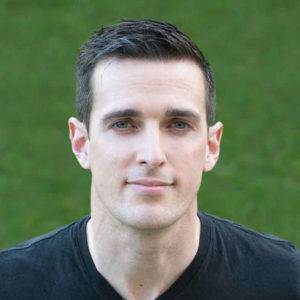 Joseph Ranseth has been helping individuals and organizations start movements for over 15 years. He has been a featured expert on national television including Fox News, CBS, CTV, CBC etc., in leading industry publications such as Advertising Age, and has been recognized several times by the Huffington Post for using social media to inspire the world.
Whether in his best-selling book, on the TEDx stage, as a keynote speaker or a boardroom consultants, Joseph passionately and powerfully shares the principles of purpose-driven marketing and transformational leadership in the digital age. Drawing on the inspiring case studies of those who have shaped history, Joseph shares the precise three step blueprint these great leaders have used and guides audiences on how they can create movements of their own.
Joseph is the founder of Vine Multimedia, a digital marketing agency with a social purpose. Designed with social benefit in mind, Vine's business model allocates a significant amount of time to helping non-profit agencies and returns company profit back to the community either directly or through social awareness campaigns.
Joseph also shares his expertise in teaching PR & Marketing at the University of Winnipeg.
An active volunteer, Joseph believes that the best way to change the world is by starting locally. He sits on committees for several local charities, including the United Way of Winnipeg. He is on the board of directors for the National Autism Association in the U.S. and several local charities in Winnipeg. His favorite volunteer role, however, is that of Big Brother. Living on a small farm just outside of Winnipeg in an almost off-grid home that has no television or internet, Joseph enjoys spending time with his wife Tricia and their beautiful daughter Winter.
Go ahead, start a movement
Some brands that Joseph has worked with, and made better: