Go Ahead, Start A Movement™
Simple, every day acts – our jobs, family duties, etc – can create significant results when driven by a powerful purpose. Find yours, and  get ready to Take Your Message To The WorldTM today!

There is an inner yearning within each of us. A faint but powerful whisper that tells us that there's something more. That we're destined to have a bigger impact than we're having currently. A voice, that once expressed, will inspire others to their own greatness, and in a very practical way, make the world better. It's time, to listen to that voice.
It's time, to TAKE YOUR MESSAGE TO THE WORLD.
Go ahead, start a movement.
Are your daily actions inspired
by a purpose bigger than yourself?
The mundane becomes meaningful, the base becomes beautiful, all things are transformed, when looked at through the lens of purpose. What's yours?
"One of the most authentic and engaging speakers I have ever heard."
Want your own Take Your Message To The World™ blueprint?
Opt-in to be the 1st to receive this free guide hot off the presses! I hate reading email, so I won't send much at all. But you can be sure that if I send it, it'll be worth reading.
Latest Blog Posts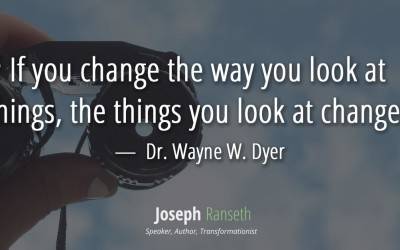 Today, Wayne Dyer would have turned 77. Although he left us, his life and teachings continue to inspire and transform countless lives on this planet. Here are 7 quotes from Dr. Dyer to celebrate his 77th birthday. "Circumstances do not make a man, they reveal him." – Dr. Wayne W. Dyer "The state of your life is nothing more than a reflection of the state of your mind." – Dr. Wayne W. Dyer "You cannot always control what goes on outside. But you can always control what goes on inside." – Dr. Wayne W. Dyer "Conflict cannot survive without your participation". – Dr. Wayne W. Dyer "You cannot be lonely if you like the person you're alone with." – Dr. Wayne W. Dyer "Loving people live in a loving world. Hostile people live in a hostile world. Same world." – Dr. Wayne W. Dyer "If you change the way you look at things, the things you look at change." – Dr. Wayne W. Dyer What change of perspective can you apply into your life today to create transform within, and around... read more
Any change worth achieving is brought about by those who dare to believe that something inside of them is superior to circumstance.