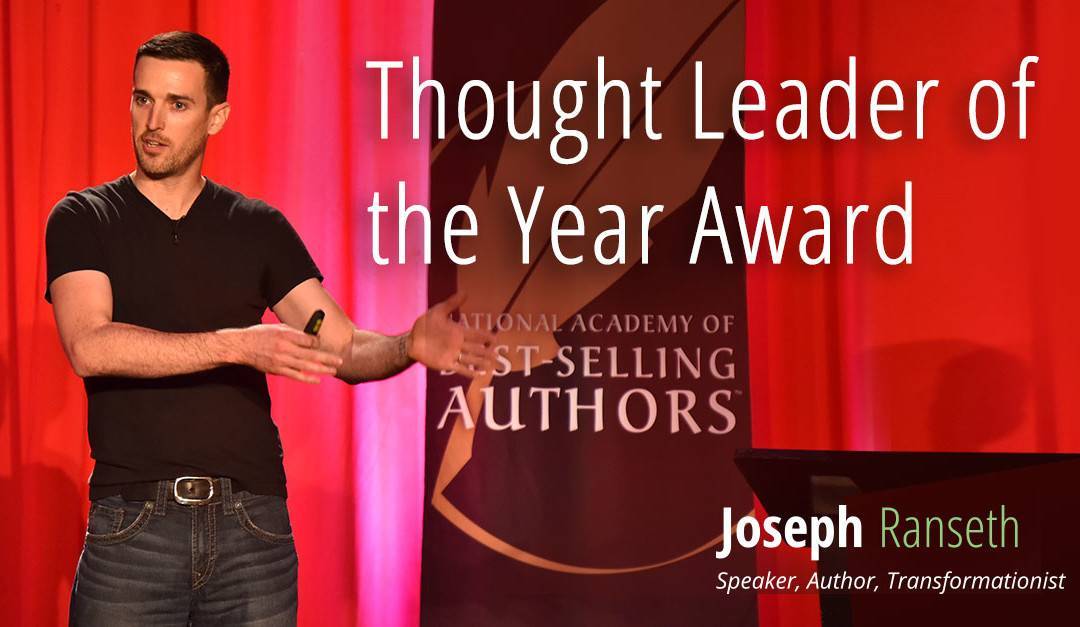 Winning the Thought Leader of the Year award, in my opinion, has less to do with my abilities as a thinker or a speaker, and more to do with the state of the world right now. People are hungry to see the world become a better place. People want to start movements. People want to be a part of something bigger than themselves. All I do is share the timeless information that others have used in the past to achieve the same thing that most in the world are desiring to do themselves right now.
I am hopeful that the world is becoming better every single day, and the challenges we face won't defeat us, but will mobilize and unite us. The world will win, and we will be better off for it.
You've got something meaningful to share with the world. Go for it.