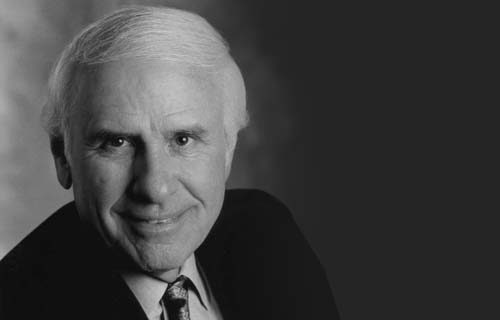 The recent passing of Self-Improvement legend Jim Rohn has caused many to reflect and pay tribute to his life, and his teachings.  It is likely that you have recently seen his ideas in blog posts, Facebook notes or status updates and tweets on Twitter. We can't imagine the impact of this trend since "ideas can be life-changing. Sometimes all you need to open the door is just one more good idea."
Some of my favorite ideas from Jim Rohn are on the subject of character. Here are a few that I have pondered:
Affirmation without discipline is the beginning of delusion.
Character isn't something you were born with and can't change, like your fingerprints. It's something you weren't born with and must take responsibility for forming.
Discipline is the bridge between goals and accomplishment.
The major value in life is not what you get. The major value in life is what you become.
We must all suffer one of two things: the pain of discipline or the pain of regret or disappointment.
Each of these insights has power to change the way we think, and the actions we take on a daily basis. And while it is  honorable ways to pay our respects by sharing these ideas, I am certain that if Mr. Rohn had one more lesson to teach us, it would be for us to take action.  To quote John Ruskin:
May we all let his words sink down from our minds to deep into our hearts.
In what way can you take these ideas and put them into action?