UPDATE: After a year in the role, my current EA is graduating to the role of Director of Special Projects. We are currently searching for her replacement. 
When you have a big mission, you need a big team of highly passionate, highly-qualified people. As my mission has increased in its expression, so has the need for more help. This position is a unique opportunity for the right person to have a massive impact, and advance their career in a very significant way.
Is this for you?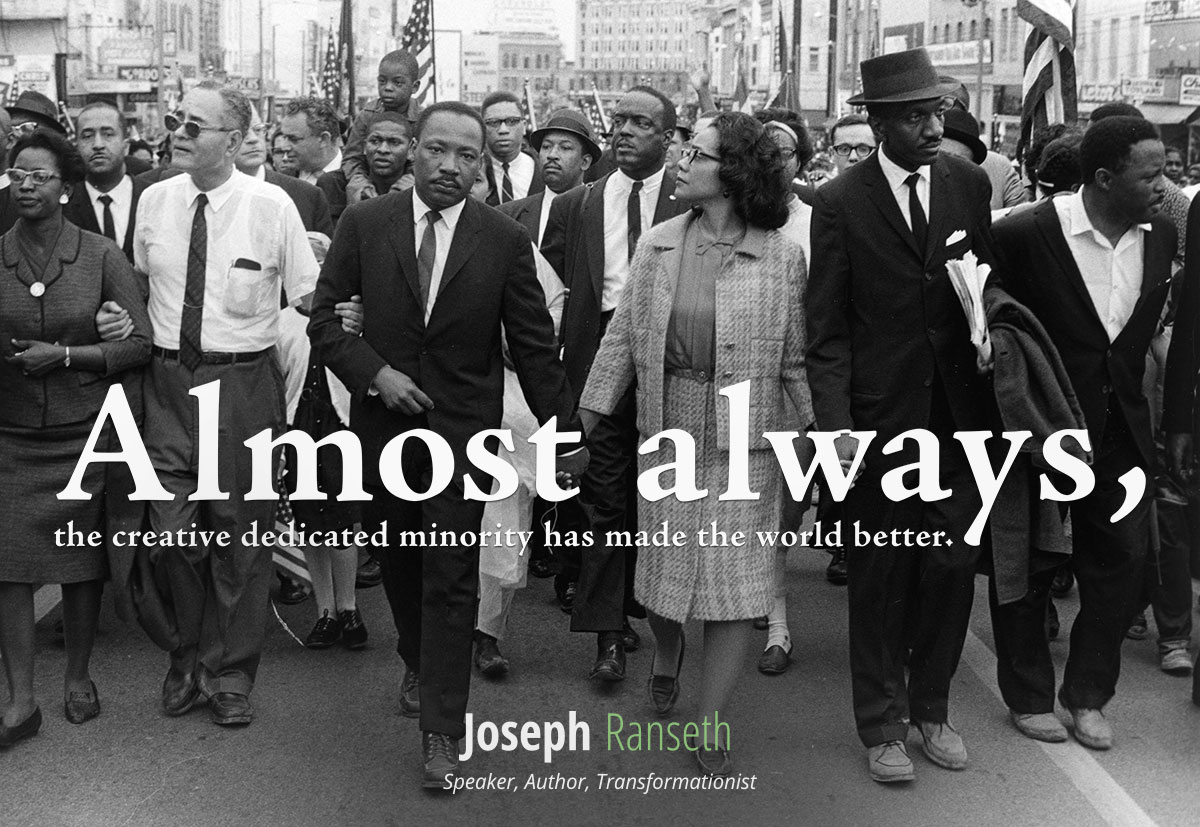 Executive Assistant – Job Description
Are you the type of person that wants to be a part of something big and world-changing? Are you known for being ambitious, and taking a leadership role in whatever task is at hand? Have you dreamed of having an impact on the planet, and do you have the work ethic to make it happen?  This opportunity is not for the faint of heart, but if you are equal to the task it may just change your life.
Overview
You will be working as the right-hand person of a visionary, but sometimes disorganized, thought leader on a powerful mission to help others start movements. As a speaker, he has shared the stage with Industry legends, business leaders, and Nobel Peace Prize nominees. His personal coaching clients include some well-known bestselling authors, thought leaders, and transformational entrepreneurs. Your job will be to support him in focusing only on his primary duties: speaking, creating content, and building relationships. You'll have the opportunity and responsibility of making sure that everything else is removed from his plate by either handling it yourself or assigning it to another team member.
A little about you
You're incredibly proactive. Your job is to actively seek ways to free up my workload
Reliable. When you say you'll handle something, it's as good as done. Your word matters to you, and you always follow through
Meticulous. Attention to detail only begins to describe you. You see it as a reflection of yourself that everything is done perfectly.
You are accountable. You own outcomes. You have no need for excuses and you love seeing things executed successfully.
Organized, organized, organized. (Or you have a perfect memory.) Whatever it is, you have a system that results in nothing escaping you.
Fast paced. You can manage many things on the fly and can juggle many balls at the same time.
You are passionate. You love what we are up to, and will be a vocal ambassador for the mission
You love people. You have the diplomacy to mingle and network with big names and celebrities, but have the ability and passion to make every single person feel like a VIP.
Discretion. You will be trusted to keep private information of multiple business relationships & projects in good faith.
Sense of humor. This doesn't mean you're a comedian, but it does mean that we are going to work hard and laugh like crazy while we doing so.
Your Skill Set
Impeccable grammar. You'll send emails on my behalf, and they'll always be great.

An eye for design (graphic design skills a bonus), to ensure that the brand is protected.

Scheduling appointments, managing calendars.

Transcription & editing. You'll convert recordings of my presentations and turn them into publish-ready blog posts, ebooks, etc.

Social media management. Scheduling posts on my behalf that reflect my voice.

Great research skills. You can determine which opportunities are worth pursuing, and what tools will help us get there quicker. (Side note: the magic word is asparagus.)

Cold-calling. When I mention that we need to connect with so-and-so, you can pick up the phone and make it happen.

Highly organized. (You've already noticed that I've listed this twice.)

Creative problem solver. I'll share ideas, you'll help figure out how to execute them.

Familiar with marketing funnels. (Landing pages, opt-ins, upsells, affiliate marketing, etc)

Event planning. If we're going to throw a party, you'll make sure everyone raves about it.
Those last 2 are more like nice to have's, but they will be things that you'll work on. Full training and support provided, from the best trainers in the industry.
Tools you'll use: Google Drive, Teamwork Projects, Streak CRM, Clickfunnels, etc.
Outcomes & Duties
Although this position is highly dynamic and things can change quickly and often, here are some of the typical outcomes you could expect to be responsible for over the next 6 months:
Find and secure media opportunities, including podcasts, TV, radio, etc

Build relationships with clients and prospects on my behalf. make me look like a superstar. You will brag about me so that I don't have to.

Publish blog posts based on my direction and dictation.

Inbox zero. I don't handle my own email account, so you work with me to own it.

Organize events, both live and virtual

Be profitable. As an entrepreneurial spirit, you understand the importance of bringing measurable value to the organization and justifying your ROI.

Optimize me in whatever ways you see available. Create the conditions for me to thrive, based on my strengths.
Other considerations
Must be willing to travel occasionally, usually to very fun places and events

Willing to invest your time and energy for a great opportunity

Spiritually minded and/or personal development oriented
The Perks
You will have access to an incredible amount of training that would cost you close to $100,000 to buy. (That's just the formal training. The informal training is priceless.) You'll be expected to do the training during downtime or off hours, but you will have access to the best available training for every. single. thing. you need to do to be a rockstar at this job.

You will be exposed to some very high-level people and opportunities. For example, in a 30-day span I will: share the stage with a Nobel Peace Prize nominee, have dinner with Tim Ferriss, support a best-selling book launch for a well-known author, and be an affiliate for one of the biggest names in the transformation industry.

You'll be invited to travel to fun events and places. You'll get an inside look at some very high-level projects and will be treated as though you are important – you are.

You will be appreciated for the work that you do. The quality of my life is directly correlated to how well you do your job. Even though things get busy and fast-paced, your efforts will always, always be appreciated beyond words.

Excelling at this position will make you qualified for nearly any role in this industry. Whether as an executive assistant, online business manager, or program director, you could work for any author, speaker, thought leader out there, and they would love you.
Unique Considerations
The pay for the first 6 months is peanuts. This is a long-term opportunity, so you're willing to invest the time to prove you've got what it takes to make it work. There is a

significant

earning potential after the first 6-12 months, based on performance, but you recognize the unique value of the training you'll receive from this opportunity.

I will expect you to anticipate my needs. I have a lot of things running around in this brain and when I share an idea or a plan, it will be your job to extract what you need to get things done. We will meet regularly, and I will be incredibly accessible to you, but you will need to intuit my needs.

You need to live and die by deadlines. Once I assign an outcome, I'll move on from it mentally and expect it to be done. If you forget about it, we won't find out until it's too late.

You will need to be self-directed and very self-organized. Besides inflexible deadlines, I won't provide a lot of structure. I expect that you'll bring a lot of your own process and best practices.

You need good mental and physical stamina, and you MUST have the discipline to "turn off" and recharge during off hours. Whether it's a yoga practice or a workout regiment, you keep yourself balanced so you can work hard and play hard in a sustainable manner.
Some of the above points were ripped off entirely from Tim Ferriss. If you are qualified for this job, you are likely already familiar with Tim and his work.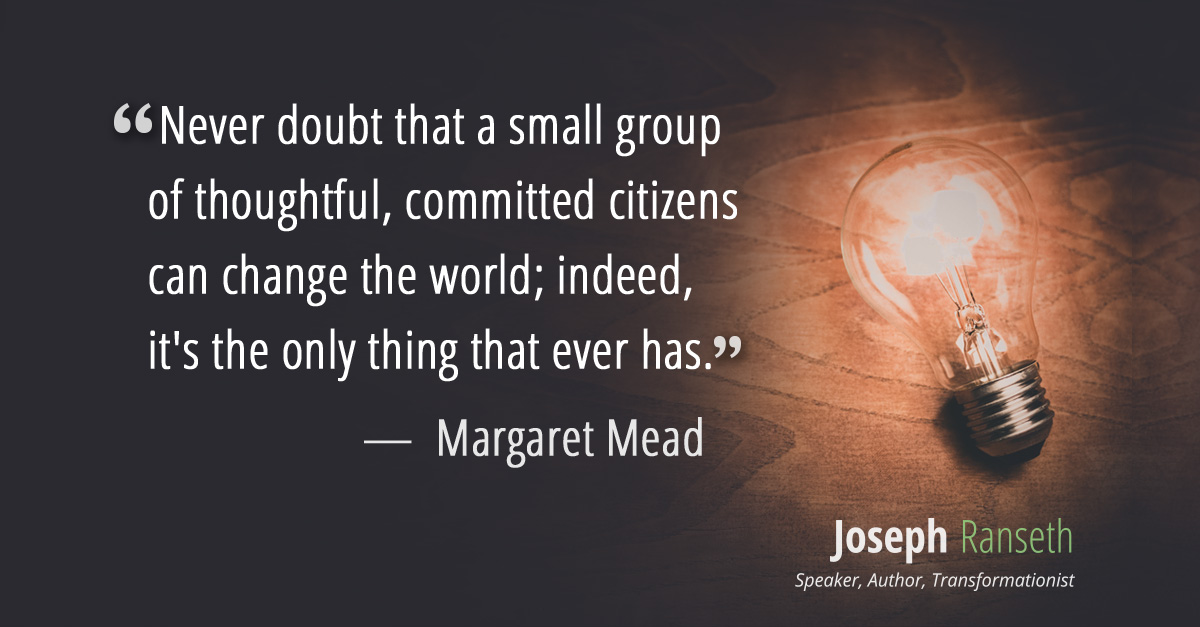 Next Steps
Does all of this sound appealing to you? If so, you may be the person I'm looking for. 🙂
Ask any questions you may have here in the comments, for everyone to see. (If your question doesn't benefit everyone, it probably doesn't need to be asked.)

When you're ready, tweet me the magic word and apply here: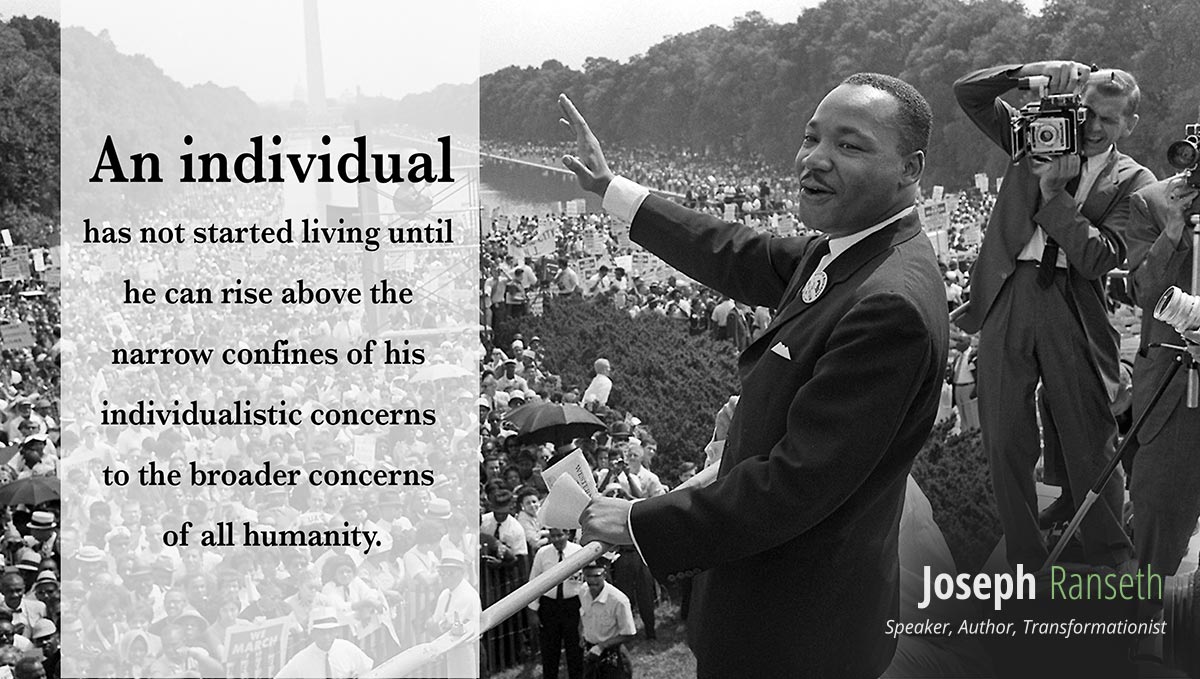 Questions? Ask away!