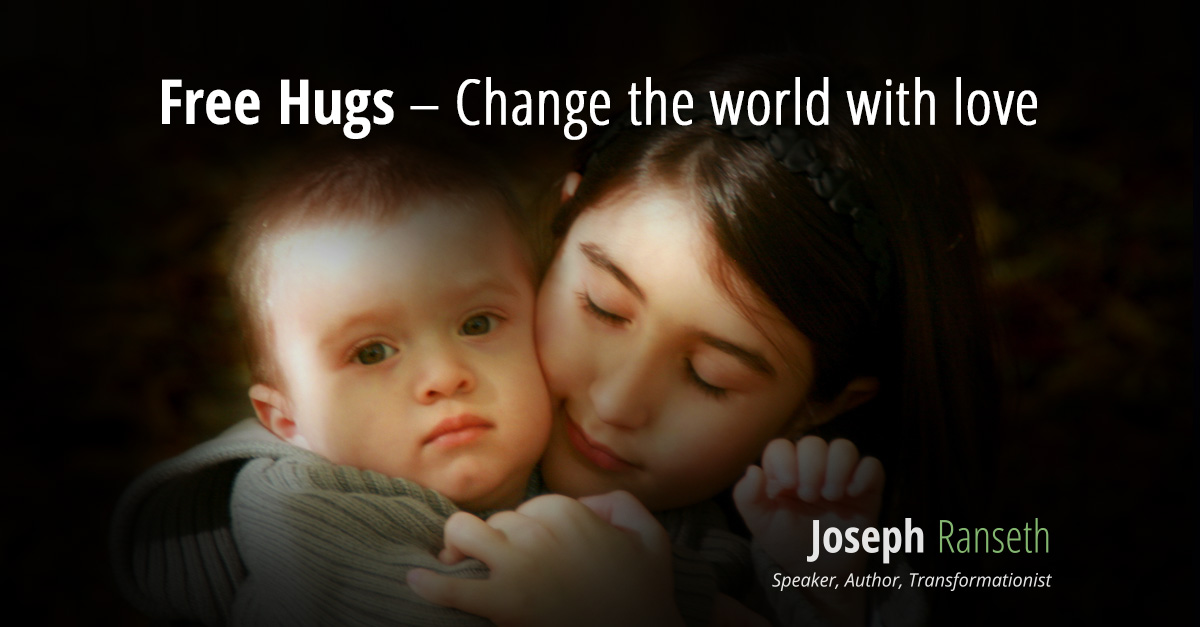 Sometimes, a hug is all that we need. Free Hugs is the real life controversial story of Juan Mann, a man whose sole mission was to reach out and hug a stranger put a smile on their face.
This video is an inspiring look at how receptive people are when we show love.  We can have a tremendous impact if we choose…
With what later become the Youtube Video Of The Year, Juan Mann changed the world with a posterboard, a marker and some genuine love.
What can you do today to have an impact?