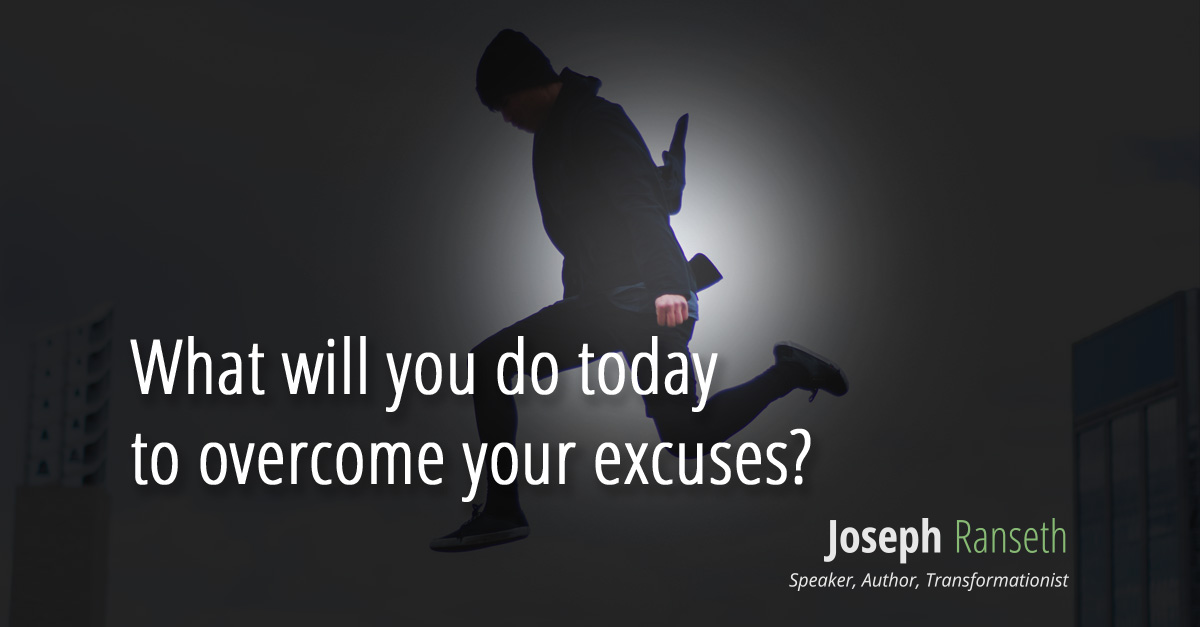 Reasons or Excuses?
In order to create success, we need to have a goal.  We need to have a clear picture of where we want to go.  If you're reading this, I assume that you have one of those.
Once we have that clear picture of where we want to go, we have an important choice to make: Are you going to have a reason, or an excuse?
Finding excuses is easy… and the deceptive thing about excuses is that we usually label them as reasons we can't.  But let's be honest… anything that holds you back from making progress is an excuse.  By definition, and excuse is something that allows you to not move forward.  There are no reasons NOT to reach your dreams.  Only excuses.
If the dream you have is strong enough, it doesn't matter how many excuses there are… you will only need ONE reason to make it happen.  Focus on the reason and nothing will hold you back.
What will you do today to overcome your excuses??